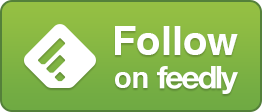 Let me set the scene – a chilly, gray December afternoon, two dozen ugly holiday sweaters and 40 of your public relations colleagues dancing to "All About That Bass" on a cruise ship in the middle of Lake Michigan.
Quirky? Yes. Unconventional? A little. Memorable? People are still talking about it.
The PCI holiday boat cruise of 2014 turned out to be one of our most successful parties ever.
As PR pros we're adept at coordinating logistics and executing events large and small for our clients. But when your colleagues become your client, there's a lot to live up to. As with our clients, we want to provide meaningful, memorable experiences for our coworkers. And sometimes that means trying something a little different.
When PCI's beloved receptionist Diane Boldt turned 70 last year, we knew we needed more than a cake to honor the day. Knowing Diane's fondness for handwritten communication and the lasting impression she's made during her more than 12 years at PCI, we invited past and present employees to send her a birthday card.
In the weeks leading up to the big day, we collected more than 70 cards, wrapped them in a box and presented them to her during a lunchtime celebration. Diane was so touched that she spent the next several days making follow-up calls, sending emails and writing (what else?) handwritten thank-you notes to those who contributed.
Three questions to ask yourself before planning your next company event
Whether I'm providing event support for a colleague or for a client – these are three questions I always ask myself to ensure a memorable event:
Who is the audience?
What is the audience's brand?
How can I achieve the best value?
Audience
Planning PCI's annual holiday party is no small feat. With every great venue and engaging activity comes the challenge of outdoing yourself the next year. But planning with your audience in mind helps guarantee a good time (even if it isn't always Boat-Cruise-of-2014 good).
While many companies host evening holiday celebrations that include significant others, our PR agency has traditionally held a daytime event, just for employees because we know what our audience values: a break from the work week routine to spend quality time with coworkers.
It's been a great bonding experience and morale booster. While we've explored different formats over the years, we always come back to the Friday midday event. Allowing employees to power down early is very much appreciated, and limiting the guest list ensures bonding among staff.
Bonus: Wrapping up the event in the late afternoon gives employees a jump start on their weekend plans during the busy holiday season.
Brand
At PCI we talk a lot about branding – both for our clients and ourselves. Our CEO Jill Allread is a huge advocate of defining and championing your personal brand. So when it came time to plan a wedding shower for our resident lifestyle blogger, Jennie Szink, and her fiancé – two social media gurus with distinct personal brands – we decided to play on their Instagram-worthy life with creative shower details like a real-life Snapchat flower crown, photo booth and a donut wall.
Value
You'll be hard-pressed these days to find a client for whom budget isn't an issue. And because we're all busy, our time is valuable as well. Not all celebrations need to be elaborate, expensive events that require months of planning. If you know your audience and their brand, and take some time to set goals and priorities, you can make a great impact even if you have limited dollars and hours to spend.
One particularly hot day we spent $100 on ice cream bars, loaded them into a large cooler and wheeled our DIY ice cream "truck" around the office surprising employees with refreshing summer treats. Our little ice cream pop-up was short and sweet (pun definitely intended), inexpensive and required very little planning. Everyone loved it. Never underestimate spontaneity and the element of surprise coupled with a bit of whimsy.
Now, if you'll excuse me, I'm off to start planning this year's holiday party – we have to start early if we're ever going to top that boat cruise.
Bridget Kagan Jennison is an Account Supervisor and PCI's resident party planner. She manages and executes programs for healthcare, nonprofit and cultural clients. She is a logistical queen when it comes to event management – whether it be for an office wedding shower or a client stakeholder event. Her co-workers recently sidelined her, however, and took over the planning of a very special PCI event: Bridget's baby shower.